Podcast: Play in new window | Download
Friends,
He was 79 when he fell from his bike on a steep road this past spring. Although he lost consciousness, there didn't appear to be lasting damage.  But he fell ill at a family gathering in Idaho and died peacefully — a week ago today — surrounded by his wife and nine children.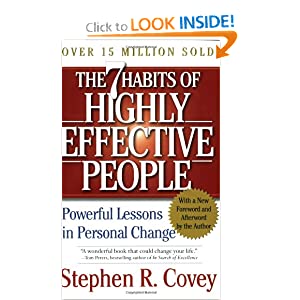 I met with Stephen Covey twice.  His gaze was riveting.  He wove attention, empathy and awesome sales skills in an effort to sell Franklin-Covey to my wife-governor.  The other time I met with him he was good enough to give me a 30-minute interview for my radio show.  He was about 70 then and had rushed from an 18-hour flight to give a 90-minute presentation.  Exhausted, he could easily have postponed or canceled, but he lived up to his commitment and fittingly , we talked about trust.   He had spoken that day about how a native tribe gave him the name bald eagle. His baldness bespoke transparency, as if he were saying "Here I am; no hiding; no fuss."
Gratefully, his books live on, as he was:  available, common sensible, and incredibly dependable.  The Seven Habits of Highly Effective People remains the most empowering book I have ever read. I return to the book and to the principles regularly. I'm not the only one.  It's at #21 on the Amazon list, with an overwhelming number of 5-star reviews.
Covey is deep in thought and spirit. If you haven't read 7 Habits I urge you to pick it up, or dust it off.  Here are his 7 Habits; what's your favorite?
1.  Be proactive.
2.  Begin with the end in mind.
3.   Put first things first.
4.  Think win/win.
5.  Seek first to understand.
6.  Synergize.
7.  Sharpen the saw.
Do you have a number one, as you
Lead with your best self?
Dan