FEATURED TOPICS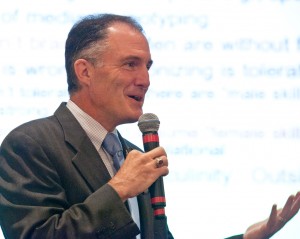 Many know Dan as a writer on leadership, but he is perhaps at his best when engaging people live in a public speaking setting.  He creates a hospitable place for truly authentic discussion, whether it's a keynote speech in a grand ballroom or a table of executives.
He is a nationally recognized thought-leader on emerging topics affecting everyday leaders–from  CEOs and elected officials in the highest halls of power, to soccer moms and stay-at-home dads.  His broad appeal has motivated a wide and diverse following that transcends age, occupation and gender.
MOST REQUESTED TOPICS
True Collaboration: Easy Tips, Untold Truths, and the Hard Work if You Want to Get Great at It
As he has done in his highly-acclaimed TEDx Talk on "Leading by Two," Dan helps people see what it takes to create the partnerships and collaboration that generate speed, creativity and accountability. In this engaged talk, Dan helps people to understand how collaboration is a wonderful buzzword but takes intentional and consistent practice to execute. Dan helps audiences to unpack their own best and worst collaborations at work, so that they can then understand how to adopt and adapt best practices. This presentation is great for teams and especially powerful for the many critical pairs at work to attend together, e.g., an executive director and deputy, an architect and engineer, a commissioned and non-commissioned officer.
Shared with: TEDx, Adaptive Leadership Network (of Harvard Kennedy School alumni), Jesuits West, and Berkeley Alumni Association.
Creating Great Places to Do Great Work
Great organizations don't just hire great people, they cultivate them. The best workers expect more than a great job—they want to contribute, they want to be valued, and most of all they want TRUST. Mulhern gives an insider's view of successful strategies used to engage workers and reap the huge productivity rewards by companies on Fortune's list of "100 Best Companies to Work For." He spearheaded the creation of the State of Michigan's Office of Great Workplace Development and Michigan's Next Great Companies, which collaborated with the seven Michigan companies on the Fortune list. Using that experience, Mulhern presents his audience with a list of internal adjustments that are the catalyst to change from the inside-out. He'll help you understand the non-negotiables and also the varieties of "secret sauce" of great workplace cultures?
Shared with: Google, Facebook, Cisco Systems, and The Great Place to Work Institute (which administers Fortune's competition).
Women Leading: Perspective on Change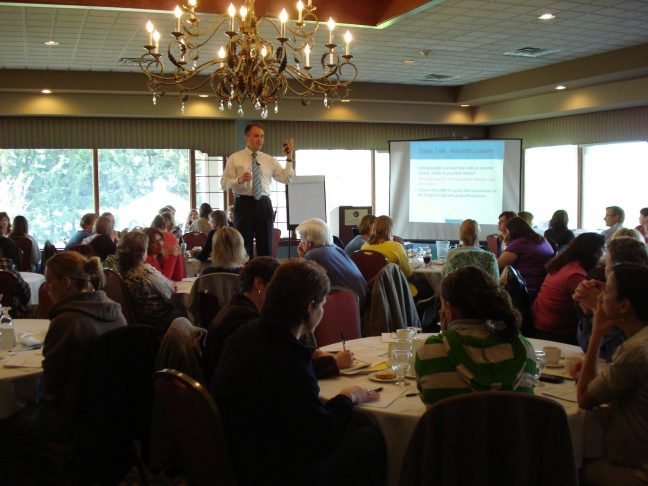 "Frailty, thy name is woman!" Hah! We are in the midst of a decades-long change of epic proportions in the world of work. Women continue to advance, yet face obstacles. In this presentation, Mulhern puts change into perspective, identifying why these obstacles exist, and what can be done to deconstruct them.
Dan's unique experience as the confidante, advisor and husband to Governor Jennifer Granholm has led him to a continuing role of supporting and advising high-level political women, coaching female executives, and creating openings for men to be better allies for women leaders.
Shared with: Women's Law Association of Michigan, Athena Awards Keynote, Michigan Women's Political Alliance, August (GA) Chamber of Commerce Women's Quarterly Keynote, Women and Politics Institute at American University.
Leadership in Challenging Times
People work harder than ever before, with a surrounding environment of disruption, uncertainty, and fear. The current conditions test a leader's mettle. The good news is that challenging times afford the best opportunities to change the way you operate . . . for the better. From his experience with Governor Granholm in Michigan, leading through the Great Recession, Mulhern offers tested methods for getting your people and yourself to deliver your best performance when you need it most. Mulhern will inspire your audience to move beyond their fear of change to instead embrace and tackle the challenges before them.
Shared with: National Hospice Work Group, Michigan Credit Union League, Michigan Bar Association, Association of Adult and Community Education, Ford-UAW Leadership Meeting, Mentor Michigan Summit, Wisconsin Association of School District Administrators, California Workforce Association.
Parent Leader & Power Couples: What Parenting Tells Us About Leading at Work and What Public Leadership Tells Us About Leading at Home
"I'm the boss here, and you'll do it the way I want it done!" You'd probably never think of speaking to a paid employee that way. But every parent comes to that exasperated point with a child at some time. Parenting is a place where the leadership boundaries are the most highly challenged. As the parent, I'm the boss and I'm always the boss. But the fact is that leadership at work or in the home operates in similar, basic social systems. When we relate to our children, are we applying all of the leadership techniques we know and understand to be empowering, or do we make the quick and easy jump to "Because I said so?" Do we have the courage to play the roles of both leader and led with the people who know us more intimately than our bosses or co-workers? How do we relate to our parents, our siblings or our grandparents – sometimes sources of great wisdom, yet sometimes out of step. If we understand our family dynamic, we can learn an enormous amount about ourselves and how we carry that dynamic into the workplace. This presentation can be the most challenging for many people, because it shows us the face in the mirror that we think is hidden to our direct reports and co-workers. It's the unwashed, fresh morning face in which we see every blemish, every flaw and one we'd like to keep hidden from our more public façade. I'll show you how to make what works at work, also work at home and how to use what's good from each world to empower the other.
Shared with: Macomb Parenting Conference, East Lansing Honors Convocation, Berkeley Women in Business.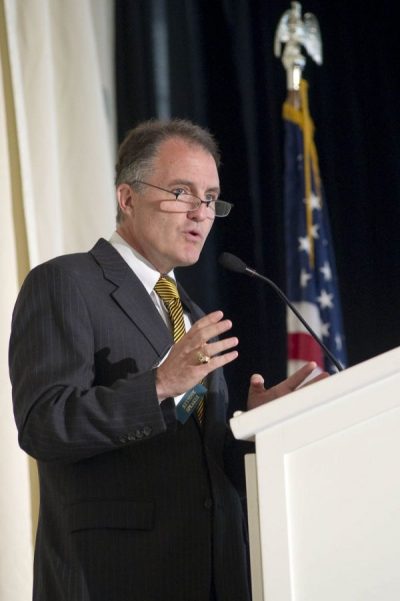 The End of Men? No! A Great New Beginning
Women are in ascendancy: earning more degrees, outliving their men, and holding more supervisory positions. Some are suggesting it's "the end of men," as women go it alone as parents, and go for the top at work. Mulhern has a totally different view: He thinks it's an exciting new beginning. Much has been written about how women have to adjust, whether it's their style at work or finding balance at home. Mulhern speaks to the changes men "have to" embrace, yet he sees them as incredible opportunities through which men, like women, can become more full human beings, express themselves both at work and at home in more healthy and satisfying and productive ways. He's lived it -with a high-flying wife and held audiences of men and women – captive with his positive yet challenging views of the future of men.
Shared with: The White House Conference on Workplace Flexibility, the Boston College Family and Work Institute Roundtable, the Families and Work Institute Annual Conference.
Humble Champions: Building Meaningful Roles for White Men in Discussions of Diversity and Inclusion
Talking about race, gender, equity and inclusion is not easy for anyone, and it's got its unique challenges for white men. Many men recognize the wisdom of Eldridge Cleaver that "You either have to be a part of the solution, or you're going to be a part of the problem." But how? Sometimes it feels unsafe to ask a question, let alone take a position. Sometimes, the political correctness seems stifling. And conversations can get personal and wounding. Avoidance can feel like the only safe route. Yet it seems unfair and incomplete to leave all the heavy lifting to women, people of color, LGBTQ people and others who already do the work of dealing with discrimination and bias. Mulhern offers stories, strategies, and skills for becoming an ally for a more inclusive society. He will engage around issues of race and the many aspects of gender and sex, creating a safe space to work on becoming a humble champion of diversity and inclusion.
Shared with: Berkeley Women in Business (men's group) and other campus groups, VISA, and ongoing confidential groups of national female leaders and their spouses.