Podcast: Play in new window | Download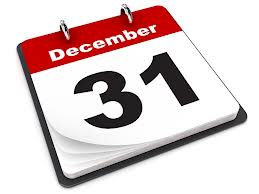 In preparing for battle, I have always found that plans are useless but planning is indispensable.  Dwight Eisenhower
Friends,
Each year at this time I find myself a little wiser, and more than a little bit more humble. Setting goals — and going back to look at them — does that to a person.  For most of us, it takes a whole lot of effort to do goal-setting.  If and when we do, though, it tends to be really energizing.  Why?  You choose something that matters and that gets you stoked. And a goal points in a direction, and that helps you to feel efficient and focused.
Of course, life gets in between us and our goals. Sometimes obstacles arise; then there are the demanding daily tasks that distract; and sometimes a destination that seemed proximate in the moment of goal-setting turns out to lie an incredible distance away.  We get humbled.  For example, I planned to create and land a leadership TV show in 2012. The path was not straight, was filled with costs and obstacles, and as I approached it the goal was less enticing.  I redirected. I didn't get it done. Bummer.
But as the writer Peter Senge teaches, "It's not what the vision is, but what the vision does."  Pursuing the vision led me to learn a ton: how to write and produce short-form videos on leadership, to sit like an anchor with stature, to sing in front of an audience, and to write more simply. I failed. Yes.  And I grew and learned.
In the most literal and vital figurative sense, leaders have no choice: they must have a destination.  (If not, why in the world should anyone follow?)  We — who desire to lead others to better places — have to spend some time to think through our "state of the union," our "annual plan," our "Big Hairy Audacious Goals."  And, if, in order to reach our goal together, we hope and expect others to be willing to work hard, sacrifice, cooperate, innovate, etc., then . . .
We must set the example!  Set our own course.  Choose a destination that we will seek after and that we will pursue with conviction.  You matter.  So pull out some scratch paper and sketch something that would really make you feel great on December 31, 2013!  As Ike said, the plan may be useless, but the planning is indispensable.
Hit the Comments button to see my goal(s).  I'd love it if you chose to share your goal(s) with the RFL community and with me.  What shall we do as we
Lead with our best selves?!
Dan