Podcast: Play in new window | Download
I've been away from writing for a month. I return: back to basics with two stories and an invite. On Wednesday, Jennifer and I found ourselves on a bucket list hike to the top of Machu Picchu in Peru.  Our guide, Marcilino has led over 500 hikes of a day or four-days length. He's had his ticket punched enough to shred it, like the one on the Polar Express.
The 6-hour hike is considered "moderate." We found it strenuous. We climbed a net 1,200 feet, (probably 1,500 when you consider the downs that punctuated the climb). And portions of the hike consist of steps – as many as 350 in a row – that are nearly as steep as a ladder. At the summit of the Inca Trail, the amazing city ruins rest at 8,000 feet. The air is thin. We worked.
We talked but mostly saved our breath. We stopped, sometimes twice in half a mile to let our lungs and heart catch up to our ambitions.  About two hours in, we took a 3-minute heart rate- stabilizing rest. Marcilino had been quiet, but as we now hit stride again and our heart rates picked back up, he announced with energy, "You're doing a good job, guys."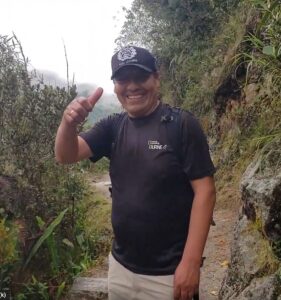 It was so simple. But he might as well have just taken our packs off our backs. Jen and I both noticed we felt lighter. He had encouraged our hearts – quite literally. So? Every new person on a team – and every new team – wonders, "How am I doing?" Every caddy and busboy, waiter, freshman, transfer student, first-time supervisor, manager, even a CEO will wonder: How am I doing? Sure, Jen and I knew we were okay. It was the challenging walk we had eagerly signed up for, after all. But in that stripped-down natural environment, "you're doing a good job" lubricated our minds, hearts, bodies.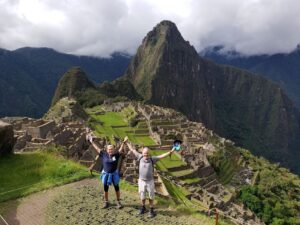 Two days later in Cusco City a man apologetically interrupted us at breakfast. Mohammad was a Georgia Tech educated architecture professor, in Peru to study the Incan ruins. He came to our table to tell Jennifer how grateful he was for her advocacy. He said he had been in the U.S. for seventeen years and a citizen for ten. But, he said, you never forget your homeland. He was from Iran. How wonderfully and dangerously small is our world – Michigan, California, Iran converging in Peru! My heart swelled twice: with pride for my wife and her terrific work ethic, and with gratitude to this man for his heartfelt words of inspiration. "You matter!" he said. "You're doing a great job."
As we begin this new year, imagine how many people's hearts YOU can touch, and what a difference you can make if you simply
Lead with your best self.