Podcast: Play in new window | Download
Friends,
Go to Kroger, Meijer, Wegman's, Safeway, etc., and you can't let your eyes move across 5 packages without seeing at least one NEW!!! emblazoned across the front.  If somebody popped a "New" sticker on you, what would be the product they'd be touting?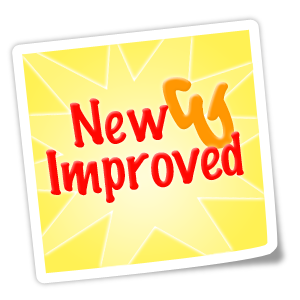 Tonight my wife is "all new." She is hosting "The War Room with Jennifer Granholm" on the "newly re-branded" Current TV cable network.  She'll air Monday through Friday from 9:00-10.  :00 PM, EST.  She will focus on the presidential election, some hot national races, and on the most promising advances in public policy in the laboratory of the states.  Kind of cool on the eve of her 53rd birthday, to start a whole new thing!
At a dinner party on Saturday night I found myself admiring my friends from the class of '80 for their reinventions. One recently left a great professional career in marketing and finance to adopt and care full time for an infant – her first child at 50 years old! Another just got her Ph.D in clinical psychology at 51 years old – an entirely new career. A third has started an early childhood initiative in a low income housing apartment building she and her husband own, applying her Harvard degree in education in an entirely unexpected way.
If "new" attracts our eye in the grocery store, how much more are we energized by people in our work and our families who start something new.  It might be a great way to start a staff meeting today.  It might be a great way to engage your spouse.  It might be an energizing way to approach co-workers or customers.  Ask: "What can you create that means something really important to you, that's maybe been playing at the back or edges of your mind; and that would probably add value to us around here as well?"
Or better ask yourself:  If I could stamp a "New" sticker on me this week or month or year, what would the product be.  I'll bet moving towards it will help you to
Lead with your best self!
Dan