Podcast: Play in new window | Download
As I thought about Reading for Leading this week, I asked someone, "Is there anything else to say about Ferguson?" They said, "No!"
We're weary, aren't we?
Weary of the ripping story we've had with us since the '60s, since, well since the Civil War, well since Thomas Jefferson.  It's the great American wound, the great American affront.
Although African Americans have a special claim on Fannie Lou Hamer's* words, I suspect we all can resonate with being "sick and tired of being sick and tired."
But a crisis is a terrible thing to waste. And if you're still with me, I wish to make only one point about LEADERSHIP: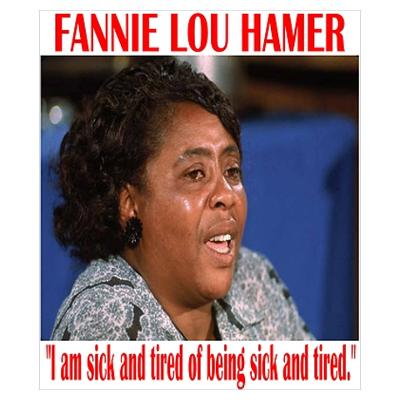 Keep listening.  Listening to what's being said. But to do that we have to struggle to separate ourselves from all the "noise" in our own heads.  Michael Eric Dyson eloquently challenged us in Sunday's New York Times. Writing about how many African Americans saw the same killing as many non-African Americans, but they DIDN'T see the same thing. "Another unarmed teenager," or a "demon" criminal rushing at a cop.  Quoting Dyson: "These clashing perceptions underscore the physics of race, in which an observer effect operates: The instrument through which one perceives race — one's culture, one's experiences, one's fears and fantasies — alters in crucial ways what it measures."** (emphasis added).
Justice, inclusion, wholeness, mercy, kindness, productivity, diversity — if leaders cherish these, then leaders must learn to get some perspective on their own — and their "majority" followers' — filters, their "instruments" as Dyson call them, which dictate what they will see and how they will process it.
As we do this as best we can, then Michael Brown and his family and Ferguson and all of America — sick and tired though we are — will really be able to rest in peace.
With much of America divided by our "instruments" of perception, what will you do today to
Lead with your best self?
* Hamer (1917-1977) was the 20th child born to sharecropper parents. She was sterilized by the State of Mississippi without her consent or knowledge, arrested and beaten nearly to death.  Yet guided by her Biblical values and brutal experiences she championed justice and fought for voting and civil right until her premature death.
** http://www.nytimes.com/2014/11/30/opinion/sunday/where-do-we-go-after-ferguson.html