Podcast: Play in new window | Download
Friends,
Can it be true?  Yes!  Make the holiday gift giving better for your gift receivers AND save time yourself?  Sign up today!  The secret comes from Joel Waldfogel an economist at U Penn who has the research to back his claim.
His rationale is powerful: I may spend $25 on a lovely Haas School of Business fleece that I give you.  But that fleece is probably NOT what you'd spend your next $25 on.  It's just not worth $25 to you. After vast surveys of gift recipients, he finds that on average they value the gifts they've received at 20% less than what the giver spent. Collectively, over the holidays, Waldvogel calculates we spend $13 billion more on gifts than the receivers would spend for the same items, in what he calls an "orgy of value destruction."
The obvious answer, says Waldvogel is GIVE CASH! Then the recipient can get full value. They'll buy what they want, not what you think they want (and they'll avoid all the post-Christmas return madness).  And you avoid the malls, the wrapping, the stress of it all.  Scroogenomics he calls it. Indeed. Makes that pesky office Secret Santa a lot easier, too.
Of course, there's a little lost.  Doncha think?
In a Reading for Leading first, I'm seeking great digital PHOTOS that capture the invisible value of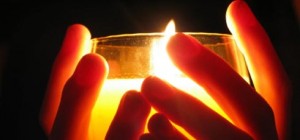 the holidays. Not the value or "utility" Waldvogel is documenting, but instead photos of the times, places, experiences that are not bought, sold or even quantifiable.  I guess they're the shots that American Express — in a marvelously ironic  attempt to get people to charge more — calls "priceless." Look for me to use these digital photos in a short video I'm producing for MariaShriver.com and for Reading for Leading.   Have any great shots you can give that I might use in the video? Hit "Reply"and attach a favorite.
And, of course, think about truly valuable gifts for your family and your "work family" as you
Lead with your best self,
Dan
Scroogenomics: Why You Shouldn't Buy Presents for the Holidays:
Sandel, Michael J. (2012-04-24). What Money Can't Buy: The Moral Limits of Markets (p. 99). Macmillan. Kindle Edition.