Podcast: Play in new window | Download
Friends,
How Could You Lead With $50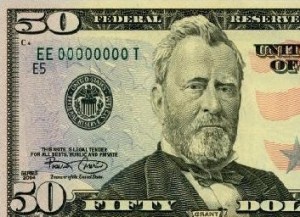 Leigha Beckman stunned me – in a happy way last week. She's an intern and we've tasked her to bring a fresh, analytical approach to "Reading for Leading." Next week we'll send you her survey to help me keep RFL relevant and excellent for you. But last week, as I said, she jolted me when she asked me this question, "What if you showed your belief in RFL readers by handing out money to them? You know, like the priest did at your church?"
I loved the idea. I'm on it. Last week I invited you to affirmatively and proactively demonstrate belief in your peeps by giving them money with the simple invitation to "make things better around here." Of course the "here" of RFL is a virtual space. It's not quite like a church or a family or an office. But we are, I always hope, a learning community. And so, I believe you can help us all learn.
I'm going to give $50 to ten readers who would like (to use the metaphor from church:) take an envelope out of the collection basket and do something good with it. No strings. No accounting. Just an invitation to you to, in turn, demonstrate belief in others. And a second invitation to share how it goes with our readers. It would be cool if you reported back what you notice in yourself and others – what happens.
If you're interested, just hit the "comment" button below and write, "I'm interested." We'll randomly select 10 names at noon tomorrow and be in touch to figure out how to get you the money and this wonderfully odd chance to
Lead with your best self!
Dan
P.S. If you missed last week here were some of my idea starters for what someone might do with some "belief money."
What might YOU do with $50? Buy a phone headset to serve customers better. Give a frustrated customer a break. Give your $50 – or pool it with others' – to help someone in the office who is struggling to make ends meet. Give the receptionist flowers. Buy a printer to replace the one that's driving everyone crazy. Spend it on a software program that will let them do better design. Host a small reception for a customer, a 10-year employee anniversary, or a mom or dad returning to work after having a baby. Send Starbucks cards to customers or staff who've been great to work with. Be creative!!!  By the way, in the world of Everyday Leadership, you don't have to ask for the "leaders" of the company to do this; you can lead, yes with your own money.
P.P.S.  As to using your own money, check out the very cool comment from Bill Hart; it's the first comment last week.