Special 12th Anniversary Guest Column
AMY LYMAN: How a Simple Action Can Become a Story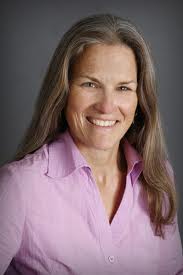 In the thirty years that I have been studying organizations and leaders, I've come to greatly appreciate the value of storytelling as a way of sharing values and lessons learned. During my time working with the 
100 Best Companies
, I've come across some fantastic examples of how even simple actions can turn into powerful lessons when stories about them are shared.
Stories place us in someone else's shoes, help us to see the world through their eyes, and give us a chance to think about something differently. Leaders have lots of opportunities to tell stories as part of the guidance they share with colleagues and staff members, and their stories carry particular weight. Leaders are also the subject of stories told by others, with their every action being a topic for discussion.
I talked with Sally Jewel, the CEO of REI about one such story that involved three different parties – a father and son as customers, a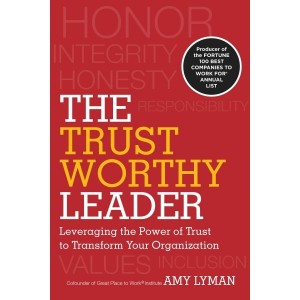 sales team and Sally herself. It all started with the father and son who entered an REI store to do some shopping. The sales team they encountered provided caring and thoughtful service to the father and son who, it turns out, is autistic. That didn't change the level of service they were shown, and that affected the father greatly, who wrote about his experience at REI on his blog, citing the quality of service he and his son received at the store.
Many people read the blog post.  Sally was one of them and she quickly sent an email to the team leader thanking him for his caring service and sent a personal note to the team members thanking them for their service as well.
This simple story went viral with a clear and powerful message. Excellent service will be provided to all, and customers are attracted to REI because of this. REI team members know that leaders pay attention to and acknowledge excellent service so in addition to the intrinsic reward of their human kindness on the floor, their caring service is also positively seen in the corporation. This makes it easier for REI to recruit new employees who want to work in a caring retail environment.
Sally Jewel feels great about the fact that team members care so much about what they do. She gets to lead a great group of people doing good work. Jewell's quick action was an act of leadership that she engages in frequently. As I spoke with her in preparation for my book, I asked why she takes time from her busy schedule to do things like this. She told me it is absolutely critical to her success as a leader to connect with people throughout the organization and let them know that she appreciates their actions that reflect so well on the company's culture and values. Others learn from her actions and the positive benefits are magnified, as now many people  latch on to a positive story that they keep on telling.
What's your story? Remember to share it, and always continue to lead with your best self.
Looking for more about The Trustworthy Leader? Check out Dan's interview with Amy Lyman.